Immanuel Lutheran School provides a rigorous Christ-centered education for students in Pre-Kindergarten through Grade 8. Our students come from a variety of Christian denominations and backgrounds. Immanuel gladly welcomes children who are not yet associated with a church and would like to build a stronger relationship with our Lord and Savior, Jesus Christ.
Immanuel Lutheran School was voted "The Best Parochial School" in the 2017 Readers' Choice Awards. And, for the second year in a row, our Pre-School was voted "Best Pre-School" as well!
The mission of Immanuel Lutheran School is to provide a loving environment of academic excellence for children, while developing in them and their families a lasting relationship with Jesus Christ.
The Immanuel Lutheran School graduate is prepared for high school through academic rigor, firm study habits, and a strong confidence in their ability to succeed. They are role models for others. ILS graduates know themselves as learners and therefore have developed individual strategies for success in any academic setting. Immanuel alumni are expected to graduate at the top of their high school class. ILS graduates typically enroll in AP classes early in their high school career and several have been named valedictorian or salutatorian of their high school graduating classes.
Our graduates are prepared academically and spiritually for everything life may offer. We are proud of each student's accomplishments and we are equally proud of their achievement as a class.
Immanuel Lutheran Church and School have a proud history that has been carefully logged and collected. Archives for the church and school are housed in the Old School and maintained by volunteers. Access to the Archives is available by appointment.
Currently, Immanuel Lutheran School attracts students from 8 different communities throughout central Connecticut. Immanuel Lutheran School demonstrates its commitment to offer a rigorous academic experience and opportunities for enrichment to suit every interest in a Christ-centered environment.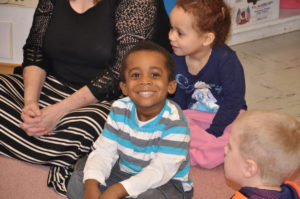 Our Pre-Kindergarten staff promotes learning through a comprehensive research-based curriculum. PK learning is facilitated through exploration, discovery, and play. This type of learning encourages children to develop confidence, creativity, and lifelong critical-thinking skills. Lessons are designed and delivered using developmentally appropriate methods, which are fun! PK children eat lunch in the classroom and have outdoor recess breaks every day. They also enjoy scheduled Music, Theater Arts, Library, Visual Arts, and PE classes. Pre-Kindergarten students attend Pre-Chapel on Wednesday mornings, which is just for people their size. Pre-Kindergarten families have a choice of full-day Pre-Kindergarten, or 11:00 pick-up. Families may choose partial week schedules or 5-day weeks for their child. Children must be fully potty trained to enroll. We do have a quiet activity time in the afternoon, but children don't nap at school. Those who require naps should select the 11:00 pick-up schedule.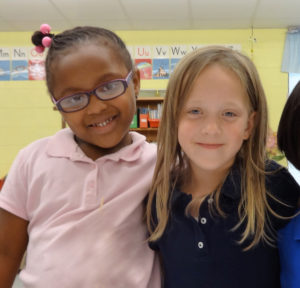 A typical elementary (K-4) daily schedule includes language arts (reading, writing, grammar, and spelling), mathematics, social studies, science, and religion. They also are offered PE twice each week, health, general music, chorus, instrumental music, theater arts, and visual arts each week. Technology is incorporated appropriately into the curriculum in the classroom as well as in the tech lab.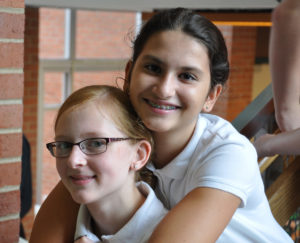 A typical middle school (5-8) daily schedule includes humanities (language arts standards using social studies content), mathematics, science, world language, and religion. Students in grade 8 are eligible for confirmation. They also are offered PE twice each week, health, general music, chorus, instruction in bells, instrumental music, theater arts, and visual arts each week. Each student is issued a chromebook to use both at school and at home for academic and communication purposes. Technology enhances the curriculum in the classroom and in students' independent and group study projects.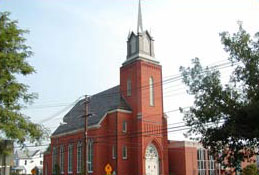 Board of Christian Education
The school governance and policy is determined through actions of the Board of Christian Education, a group of wonderful volunteers that only want the best for the children we serve, the school as a whole, and the church that supports this important mission.
Chair
Mrs. Barbara Radcliff
Secretary
Mrs. Cindi Krueger
Members
Mrs. Jill Scoville
Mr. Rob Redman
Mrs. Claudia Bishop
Mrs. Laurie Grekula
Dr. Anne Stuhlman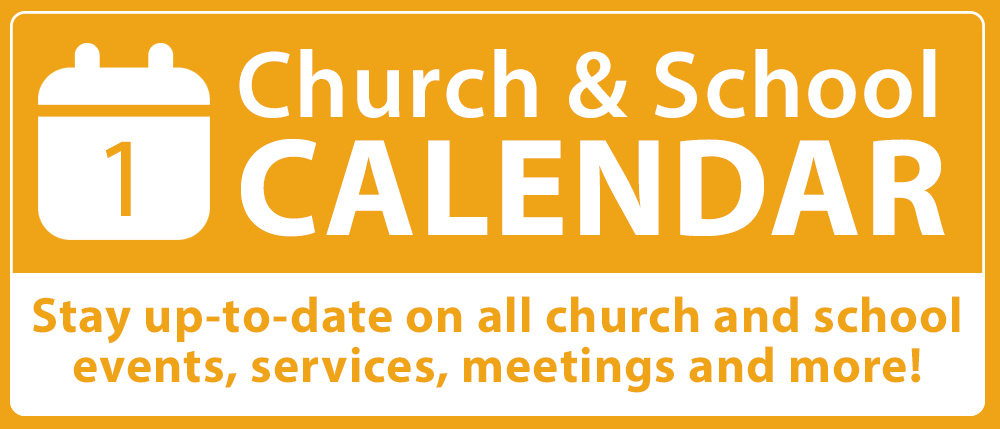 The Wolf's Howl
Coming Soon!
The Wolf's Howl flipbook allows monthly communication from the school and gives a snapshot of what is happening at Immanuel. Come back often to read about the exciting and innovative things that are happening at Immanuel Lutheran School.