Being in a relationship with God requires more than weekend Worship. Immanuel Lutheran Church offers many opportunities for fellowship and bible study.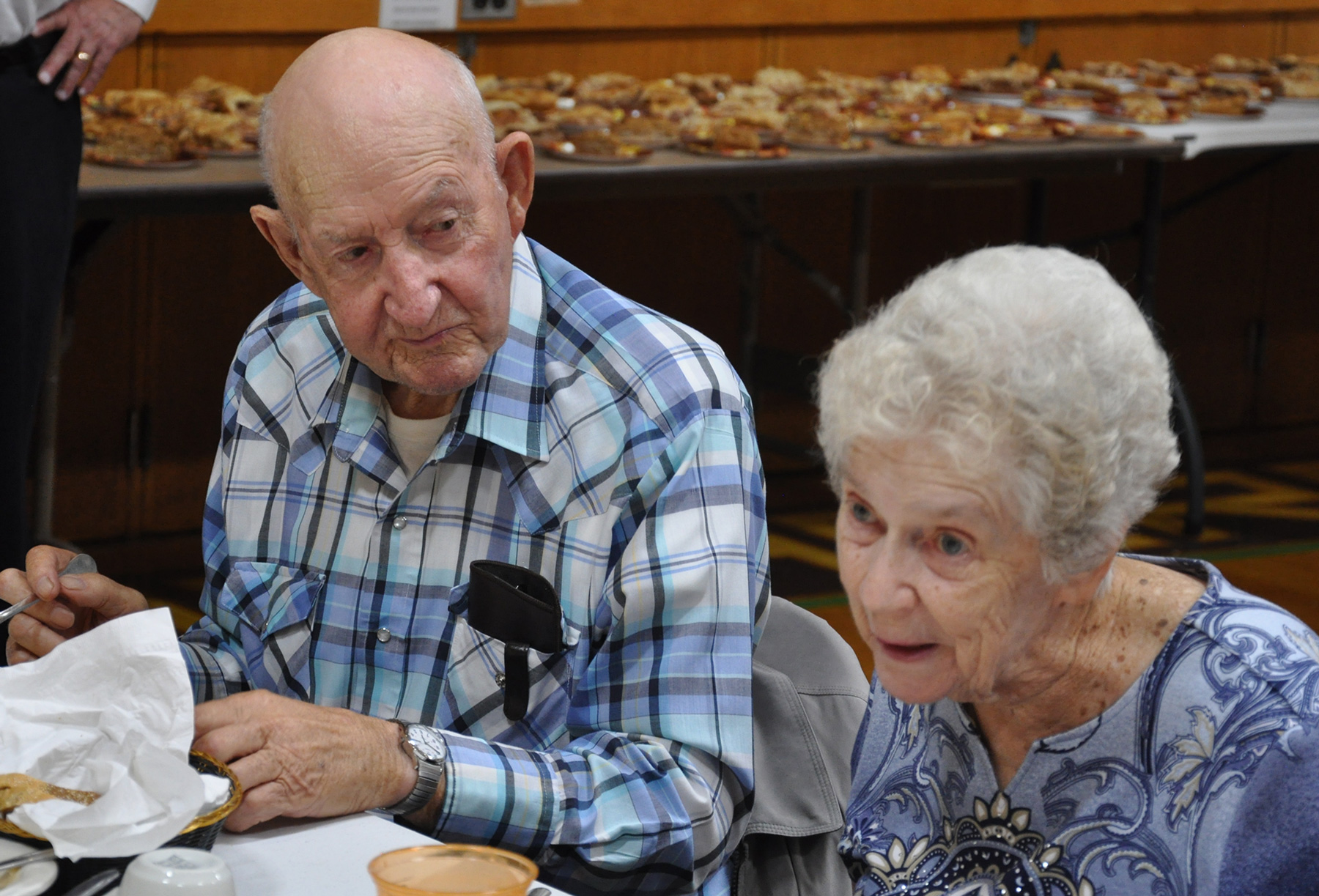 Faith, Helping Others, Fellowship
A life filled with the love of God and meaning is a life well-lived.
The members of Immanuel Lutheran Church have been blessed with over a century of faith and fellowship together. What wonderful opportunities and challenges our Gracious God has given us to live meaningful lives in His eyes. And, God is present in all that Immanuel does. His great works are fulfilled through the people here each and every day, each and every year.
There are so many ways for you to become a part of the Immanuel family through fellowship events, worship services, music groups and programs and other enjoyable activities. We rejoice in every opportunity to proclaim the Gospel of Jesus Christ to all people, whether it is through our Worship, Christian Day School, Youth Ministry, Young-at-Heart, Scouting Programs, Sunday School, or Adult Bible Classes.
In whatever way God affords us the opportunity to proclaim His loving forgiveness, we consider it a gracious occasion to serve Him and His people. Become a part of Immanuel Lutheran's church family, deepen your faith and begin to live your life well.
Meadow Street Train Club
Those interested in model railroading will find a great place to enjoy all aspects of railroading, from building tunnels to laying track and running the locomotives.  Have some fun and socialize with other enthusiasts. New members of all ages are welcome to keep the Club "rolling down the tracks." 
Photography Club
Immanuel Lutheran's Digital Photography Club began in 2010 with the idea of sharing photos, experiences, and fellowship with those interested in photography. Meetings are held each month and club members gather to view and critique each other's photographs. Monthly themes, classes on software, and occasional field trips help members develop technical and artistic skills. The focus of the club is to improve everyone's photography skills by learning from each other while enjoying each other's company in a relaxing and fun atmosphere. This group meets at 6:30 PM on the first Tuesday of the month.
Young-at-Heart
Our "over age 50" members and friends enjoy monthly themed luncheons that also include interesting programs. Luncheons are held at 11:30 on the first Thursdays of April through June and September through November in the accessible Old School Basement. We enjoy Christian fellowship, fun summer day trips, and a fantastic Christmas Party.  There are no membership dues. Come and enjoy a warm welcome!
Garden Group
The Gardening Group undertakes the job of cleaning and beautifying the garden beds in front of the church entry on Meadow Street. This group keeps our church and school grounds beautiful. In addition to gardening, they host a fall plant sale and share their own garden's overflowing bounty with others.
Cub Scouts and Boy Scouts
Immanuel Lutheran Church and School has sponsored Pack 21 and Troop 21 since 1944. The boy scouts regularly do service projects for the Church and school, and celebrate Scout Sunday every year in February. Our scouts serve as the color guard for many events at the church and school, including our fabulous Veteran's Day celebration each November.
Girl Scouts
Girl Scout Troop 66072 is comprised of Daisy Scouts, Brownie Scouts, Juniors and Cadets. All are encouraged to serve the church, school and the community. Our Girl Scouts have been honored by Bristol's "Meals for the Needy" for making hats and blankets for needy families in Bristol.   The troop began as Girl Scout Troop #39 in 1948. In the 70+ years since its inception, Immanuel's girl scouts have done a lot of good for a lot of people.
German Festival
Immanuel Lutheran Church was founded by hard working German Immigrants 125 years ago. Every September we pay tribute to our past and enjoy the food, drink, customs, and traditions of our forefathers with a German Festival. This one day festival brings the Community into our history in a wonderful celebration featuring live music, dancing, and vendors.